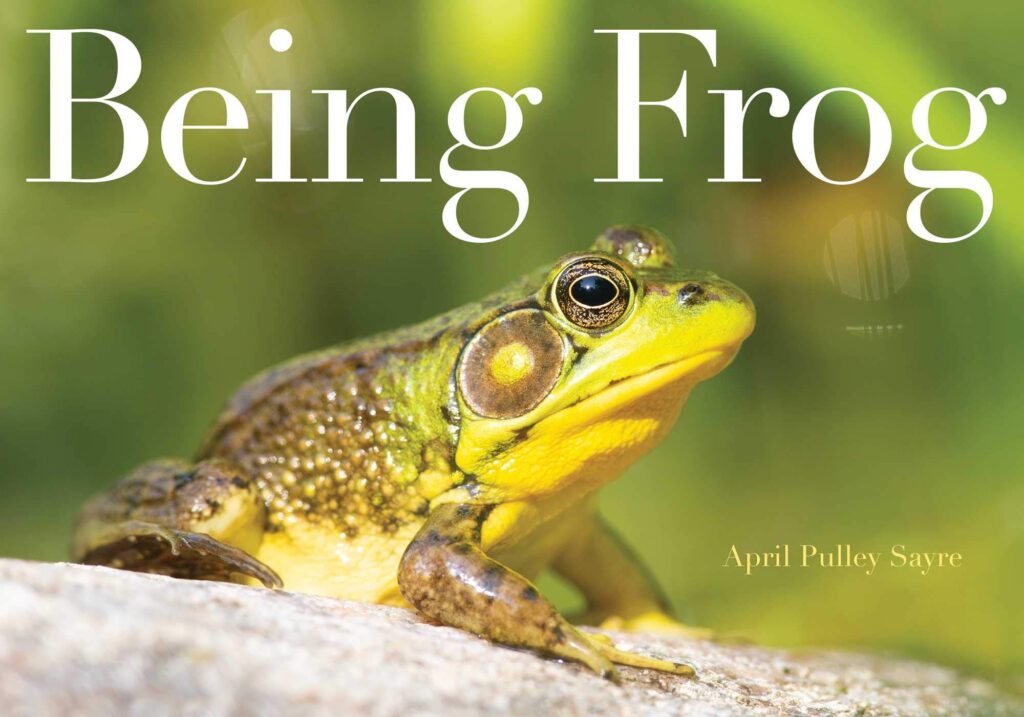 So, are you the sort of person who would be distracted by a parade of hopping frogs and excited by the idea of helping them? Do you like being out of doors, even at night? Are you intrigued by the thought of listening to spring? Have you held a frog or toad in your hand, looked it in the eye, and felt something?
These are questions I posed in the pages of Citizen Scientists, suggesting those who answered YES! would make good frog watchers. Today I'd like to add that those people–frog people–will also adore this new picture book from April Pulley Sayre.
Being Frog is a delight, cover to cover, a celebration of language and image and, of course, frogs. Don't miss this one, friends!