Introducing …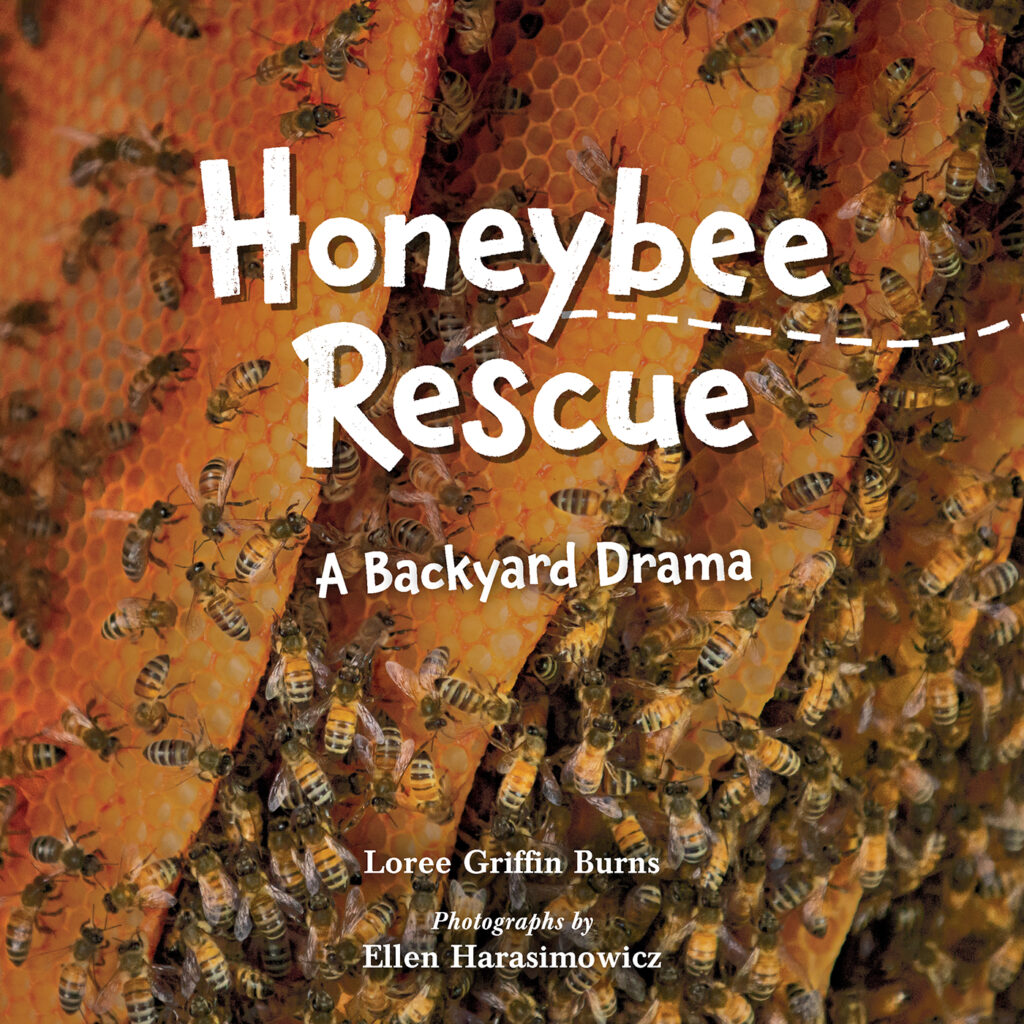 My newest picture book for readers 5-8 years old–plus all their friends & family–is coming from Charlesbridge in May 2022!*
Honeybee Rescue, filled with eye-popping images by Ellen Harasimowicz, tells the story of beekeeper John Connery and the colony of honeybees that moved out of his backyard hive box and into his ramshackle garage. With a New England winter on the horizon, these bees needed a new home. But how does one relocate 70,000 honeybees and their honeycomb hive? Enter Mr. Jon Nelson, bee rescuer. This is a backyard drama you don't want to miss.
Think this is a book for you or your favorite kid readers? Or your neighbors who keep bees? Or your parents or cousins or dentist? Perhaps the local library or elementary school? Pre-order a copy now so you can put it in their hands as soon as it's available. (Pre-ordering a new book is one of the most helpful things you can do for your favorite authors. Truly!)
* All fingers and toes crossed that worldwide shipping delays and supply chain issues don't impact this release date. I'll keep you posted.
** Can't wait to learn more about honeybee rescue-ing? Check out this article I wrote about Jon Nelson and his work, published in the the online literary journal Multiplicity.