National Moth Week may be over for 2019, but I have so many more images to share. These pictures were all sent to me by friends and relatives who've been inspired to stop and look at the incredible moths that live in their part of the world. Like these ones.
First up this week, my cousins Keri and Tracy, who were wowed by a small-eyed sphinx moth that showed up on Tracy's front door in Massachusetts back in June: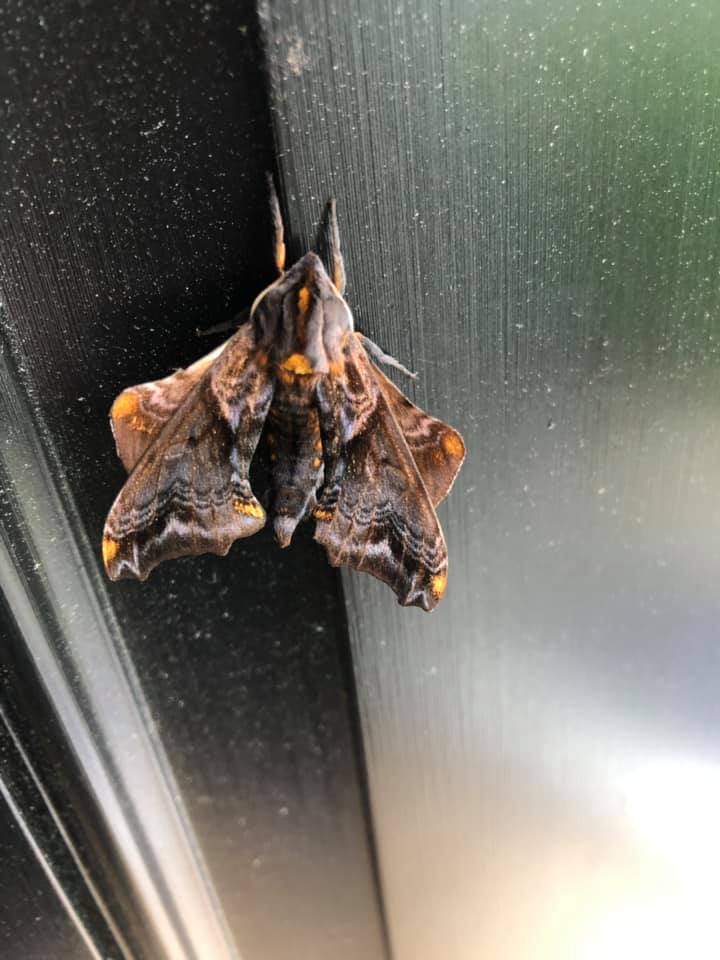 I can't say the girls were super excited to know its name, and I don't know if all my moth enthusiasm convinced them to hang out a sheet with collecting lights. (This is doubtful!) But I can tell you that Keri continues to send me moth photos. (I think she's hooked!) This is an image she sent me just yesterday, from Georgia. It's a pink-striped oakworm moth, I believe, and it's a beauty.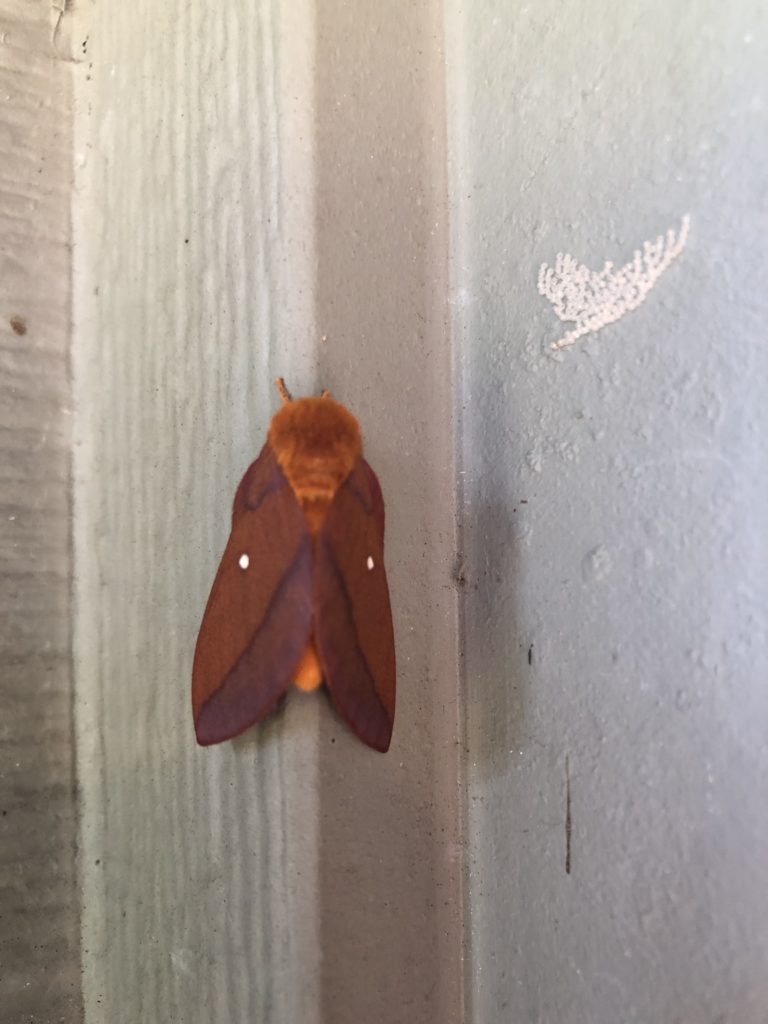 You know what they say about cousins, right? They're your first best moth-ing friends. Thanks for studying moths with me, Keri and Tracy. I hope we can do it in person one day soon. I'll bring the lights. <3 <3