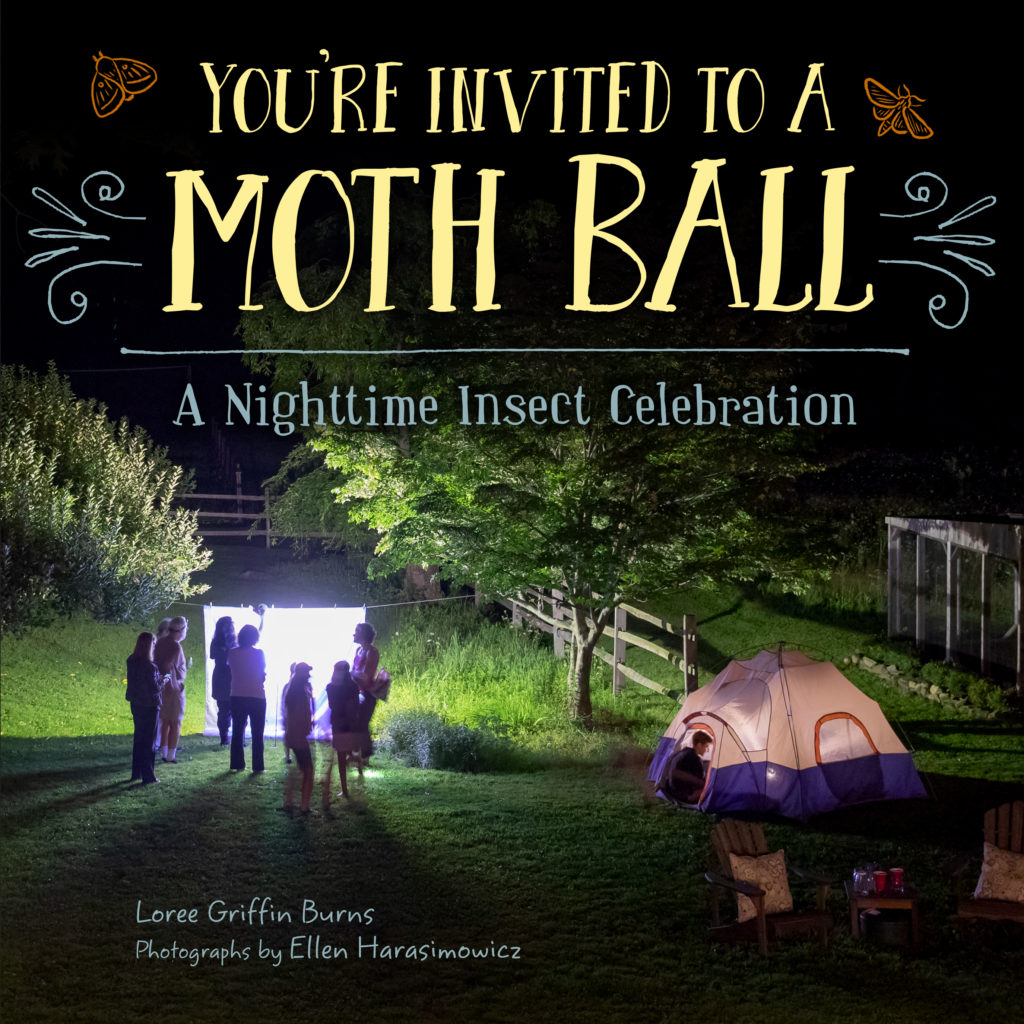 On April 7, 2020, you're invited to an epic nighttime adventure. That's the day my next picture book, illustrated by Ellen Harasimowicz and edited by Karen Boss at Charlesbridge Publishing, will fly into this world.
If you've tuned in to my recent moth adventures, here or on Instagram, this is the book that'll help you and your favorite curious young explorers create moth adventures just like them in your own backyards. YOU'RE INVITED TO A MOTH BALL is written especially for the K-3 crowd, but if you're reading this post, there's something in its pages for you, too.
Revealing a new book cover is a delight that only comes 'round once every few years, so I'm going to be celebrating for weeks. The book may not be available until next spring, but there are moths out there right now, people.
Party on!
Edited to add: You'll be able to purchase this book at your favorite local independent bookstore in April 2020, or possibly before. SUPPORT YOUR INDIES! You can also pre-order now through Amazon. Thank you!