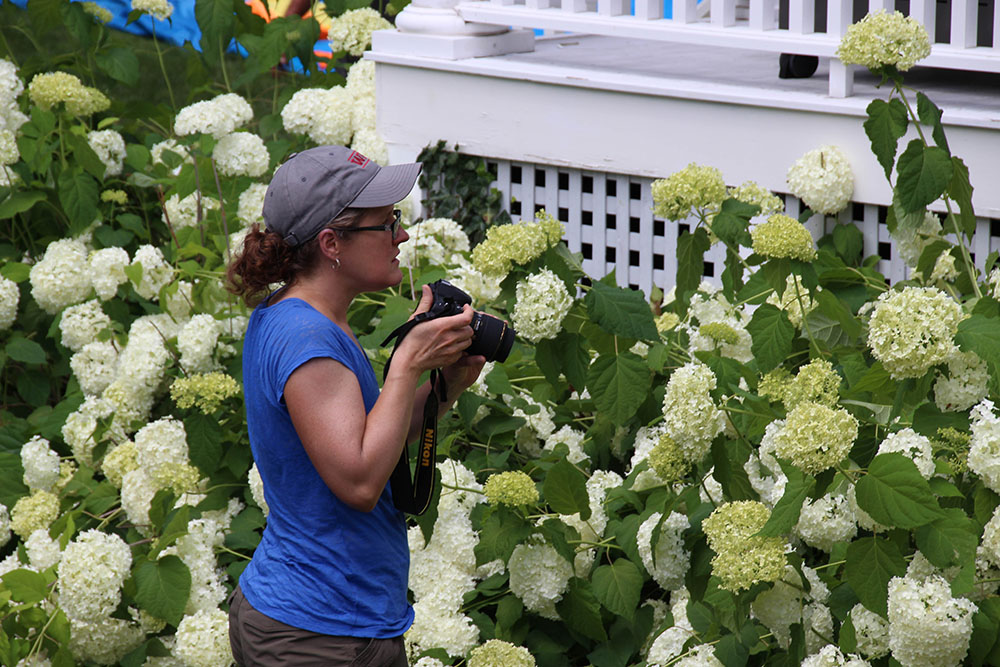 My Research
I've been wanting to make this book for years. Why?
Because every kid I've ever talked to—and I talk to a lot of them!—is fascinated by honeybees.
Because the first book I wrote about honeybees, The Hive Detectives, is for an older audience; I wanted to write a story younger readers could sink into. 
And because once I met beekeeper Jon Nelson I couldn't rest until I'd told everyone I knew about his incredible and surprising work.
Jon Nelson is a passionate protector of honeybees. He believes that any colony of honeybees is a good one, even if it happens to build its hive somewhere humans don't want honeybees to live, like a garage or a chimney or the walls of a family home. When this happens, instead of killing the bees, Jon does something simple and radical: he moves them. Honeybees making their home in the walls of your home? Jon's got you covered. He gently cuts a hole in the wall, gently removes the bees, gently cuts away their honeycomb. He puts the wall back together good as new. And then he brings the bees and their honeycomb back to his yard, installs them in a hive box, and lets them do what bees do best: pollinate the plants, shrubs and trees all around us.
In order to tell Jon's story in this book, I followed him around and watched him work. A lot. Sometimes I was alone, other times I brought along my photographer friends Chris Raine or Ellen Harasimowicz. I also set up times to ask Jon questions about what I'd seen him do. Sometimes these interviews were in person, sometimes they were by phone, sometimes they were indoors, sometimes they were outside. Jon was generous with his time and talents and exceedingly patient with my many, many, many questions. I learned a lot about bees from him, of course. And I learned a lot about passion and stewardship, too.
In addition to the hands-on research described in the last paragraph, I did a lot of old-fashioned library research. I read books about bees and beekeepers. I studied photos of honeybee hives built in strange places. I watched videos of people like Jon, beekeepers dedicated to educating the world about honeybees as they work, slowly and diligently, to move them to safe places. (I'll share some of my favorite resources below.)
I also spent a lot of time in my own backyard, watching the honeybees I'm lucky enough to keep there. (Shout out to my husband Gerry Burns, head beekeeper at our place.) And when I need a break from them, I watched the dozens and dozens of other bees that live in my neck of the woods. If you ever need to write about bees, I highly recommend you do the same. It's good inspiration for your writing and time very well spent.
Teacher Resources
Click here to download the Honeybee Rescue Activity Kit.
Books with Related Themes
There are so many books about honeybees in this world! Here are a few of my favorites for learning which bees are honeybees and which are some other kind of bee:
THE BEES IN YOUR BACKYARD: A GUIDE TO NORTH AMERICA'S BEES, by Joseph S. Wilson & Olivia Messinger Carril (Princeton University Press, 2016) — This is an advanced field guide for an adult audience, though anyone of any age will be awed by the sheer variety of bees on display in its pages.
ATTRACTING NATIVE POLLINATORS, by Eric Mader, et al (Storey Publishing, 2011) — This is a great guide for those interested in protecting their local bee and butterfly populations.
There are some great children's books about bees, too. I list a whole lot of them on The Hive Detectives resource page; here are a few more recent titles I admire:
AM I EVEN A BEE?, by Felicity Muth, Illustrated by Alexa Lindauer (Baobab Press, 2022) — A picture book to remind us all that there are lots of other bees–not just honeybees!–out there in our world. 
THE BEEKEEPER'S LAB, by Kim Lehman (Quarry Books, 2017) — A family-friendly guide to honeybee activities and  experiments.
GIVE BEES A CHANCE, by Bethany Barton (Viking, 2017) — This funny picture book is a must read for anyone who isn't sure they are ready to love bees.
HONEYBEE: THE BUSY LIFE OF APIS MELLIFERA, by Candace Fleming and Eric Rohmann (Holiday House, 2020) — What does a honeybee do all day, anyway? Read this book to find out!
BEGIN WITH A BEE, by Liza Ketchum, Jacqueline Briggs Martin and Phyllis Root, Illustrations by Claudia McGehee (University of Minnesota Press, 2021) — A lavishly illustrated and exceedingly interesting deep dive into the life and times of the rusty-patched bumble bee.
BRUNO THE BEEKEEPER: A HONEY PRIMER, by Aneta Frantiska Holasova, translated by Andrew Lass (Candlewick, 2021)
Web Resources
Want to get to know the bees in your neighborhood? Consider becoming part of the Great Sunflower Project, a nationwide alliance of bee lovers dedicated to spotting and recording the bees they see. Find more information at the Great Sunflower Project website.
For more book and activity ideas, please check out the resource page for The Hive Detectives.
Believe it or not, there are lots of beekeepers who do the sort of rescue work that Jon Nelson does. You can read about and watch a few of them work at the links below: