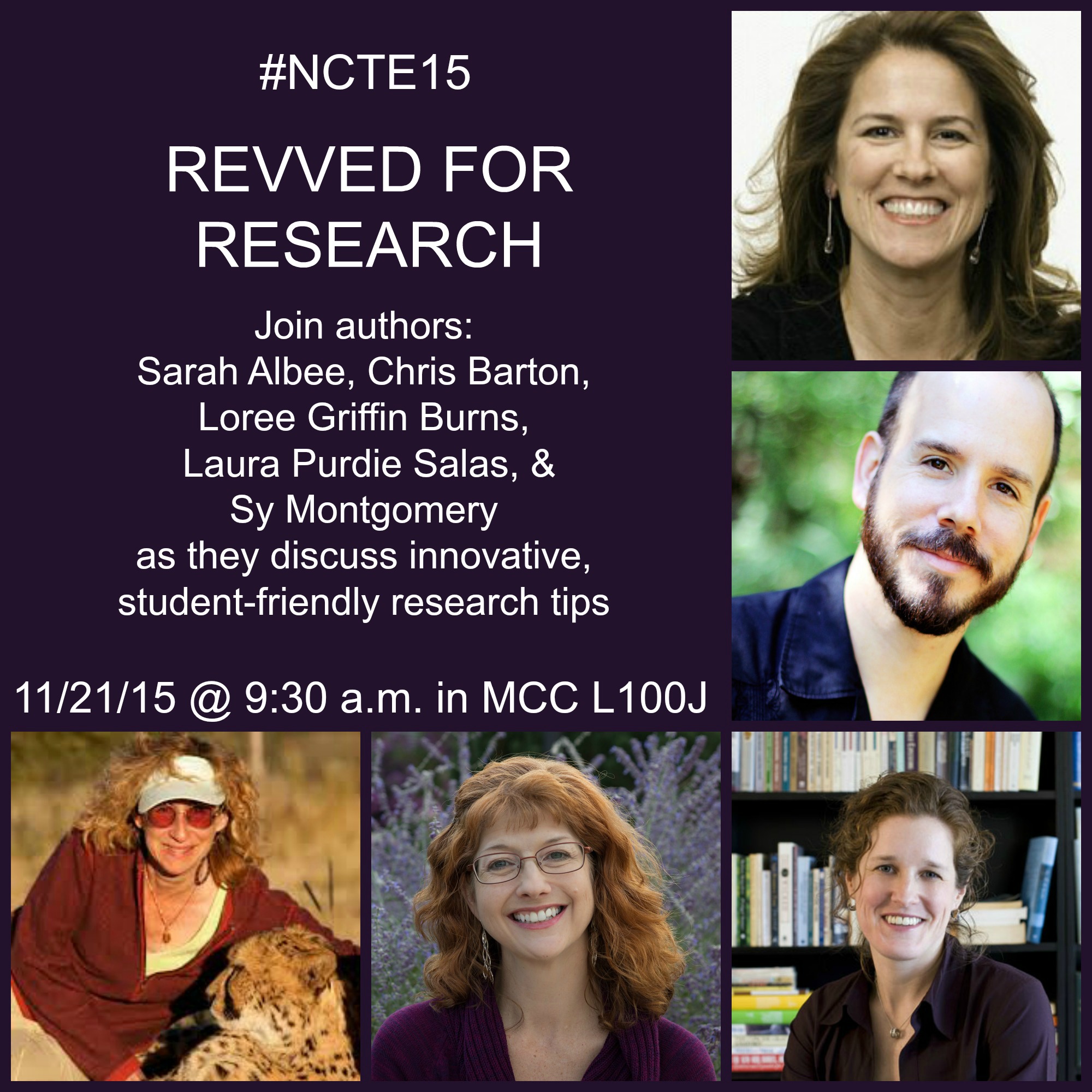 I'm thrilled to be attending the 2015 National Conference of Teachers of English. If you'll be at the conference too, I'd love to see you. Here's where you'll find me:
Saturday, November 21
9:30-10:45 am
Minneapolis Convention Center, Room L100J
Revved for Research. I'll join authors Sarah Albee, Chris Barton, Sy Montgomery and Laura Purdie Salas, in a panel presentation moderated by Alyson Beecher. Join us for a look at how professional writers gather information for their writing. (Hint: they go way beyond books and online sources!)
11am-12 noon
I'll be signing books in the Houghton Mifflin Harcourt booth (#640). Stop on over!