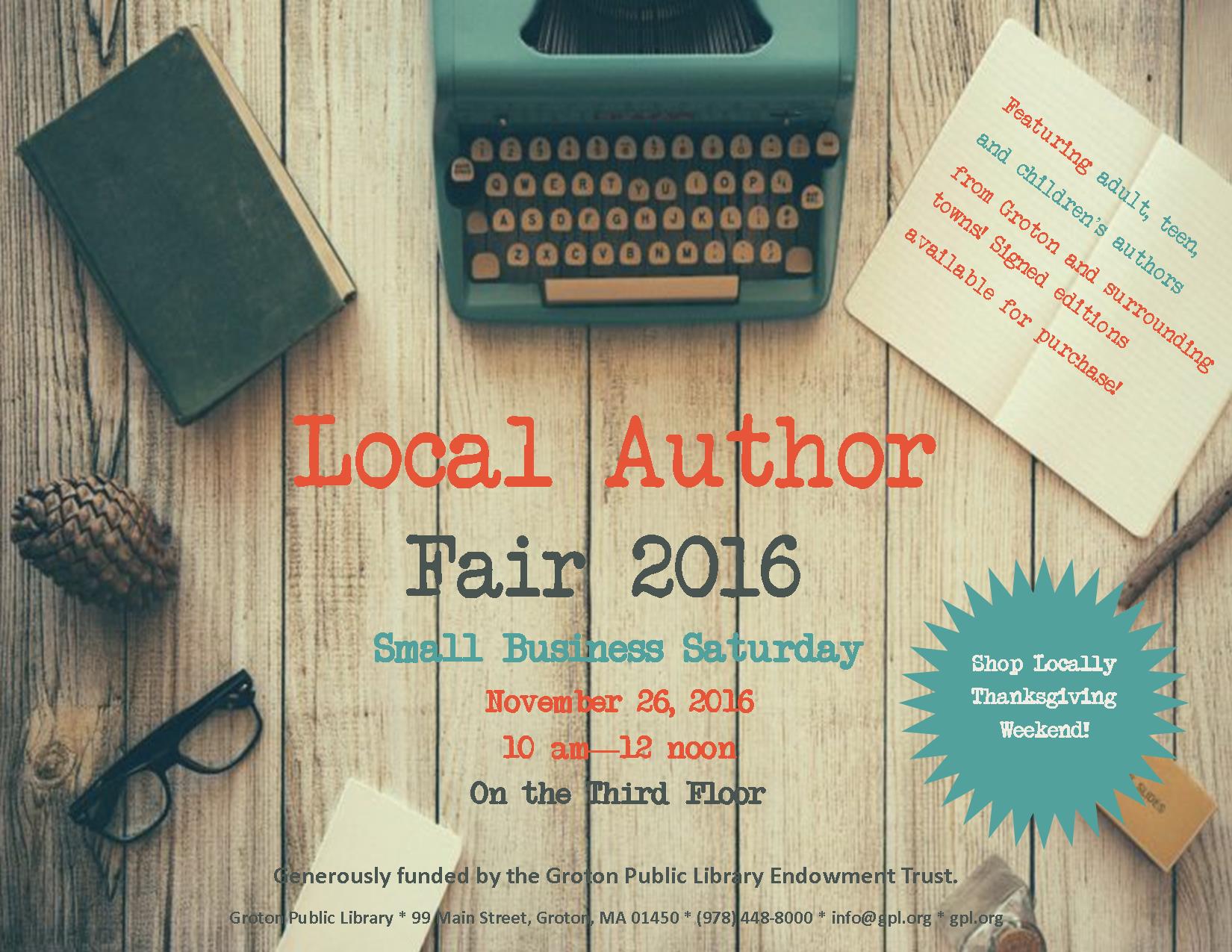 This year I'm celebrating Small Business Saturday with writers from across the state of Massachusetts at the Groton Public Library's Local Author Fair. There will be warm drinks and sweet pastries, plenty of books for browsing and purchasing, and smiling authors ready to inscribe them to you or your loved ones. Join us!
Here's a list of the authors you'll meet; click on their name for more information about their work:
Erin McCormack
Richard Meibers
I'll have copies of all my books there. I hope to see you.