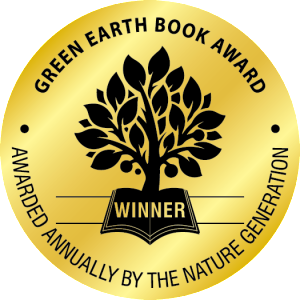 I'm thrilled to announce that The Nature Generation has announced the short list for its annual Green Earth Book Awards, and they've included Beetle Busters!
Here's some information on the awards taken from The Nature Generation website:
The Nature Generation created the Green Earth Book Award to promote books that inspire children to grow a deeper appreciation, respect, and responsibility for their natural environment. This is an annual award for books that best raise awareness of the beauty of our natural world and the responsibility we have to protect it.
The winners in each of five categories (picture book, children's fiction, young adult fiction, children's nonfiction, young adult nonfiction) will be announced on Earth Day, April 22, 2015. You know I'll keep you posted.