An Extravaganza!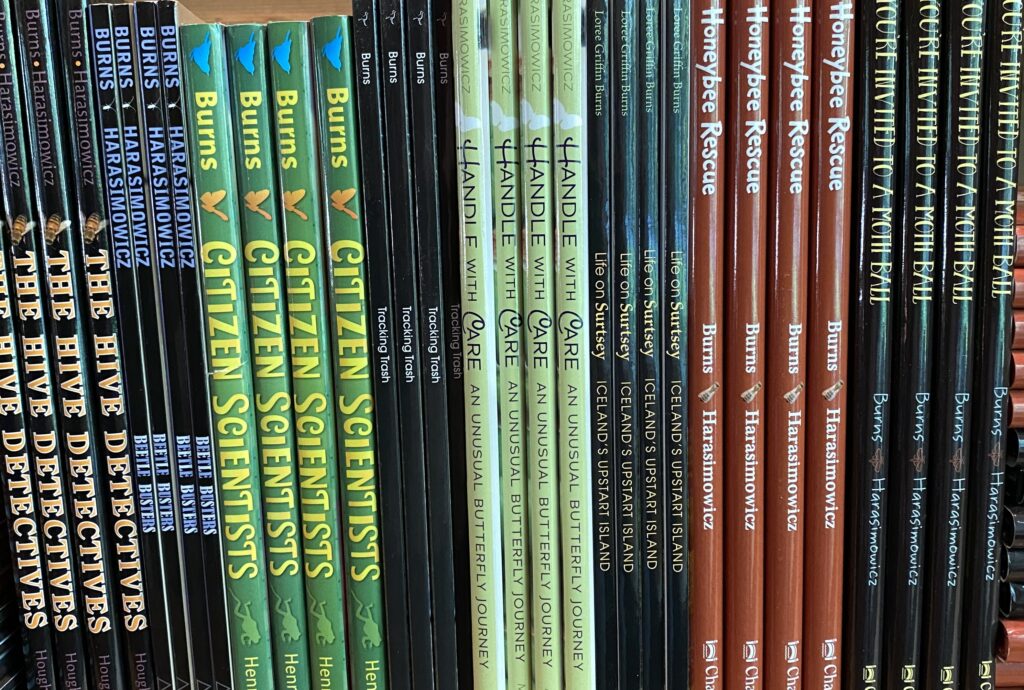 Book Launch and Library Fundraiser
Saturday, May 21, 11:00 am
8 Newton Street
West Boylston, MA
Please join me as I celebrate the publication of my newest book for children, HONEYBEE RESCUE, with a library fundraising book extravaganza!

Why a fundraiser? Because Beaman Memorial Public Library is my hometown library and the librarians there have not only supported my reading life for the past twenty years, but also enthusiastically supported my career, buying copies of my books for the children's room, sponsoring town-wide reads based on them, and hosting six book launches in the Stiles Room. But mostly because I want this hub of our community to be here forever.
Why should you come? Because it'll be fun! I'll be sharing a little bit of the story behind HONEYBEE RESCUE: A BACKYARD DRAMA and giving away a some rescue honey harvested and bottled by Jon Nelson, star of the book. Because books make great gifts–for graduates, for teachers, for yourself, for summer birthdays, for your favorite Little Free Library, for your kid or grandkid's classroom or camp or after school program, for leaving on a public bench as a gift to the world. And because this will be an easy way for you to help support the library, too.
Copies of HONEYBEE RESCUE, filled with eye-popping images by local photographer Ellen Harasimowicz, will be available for sale and signing along with all my other children's books. Proceeds will benefit the Beaman Memorial Public Library Endowment Fund.

To read more about the books that I'll have on hand, check out this page.

I hope to see you on Saturday!