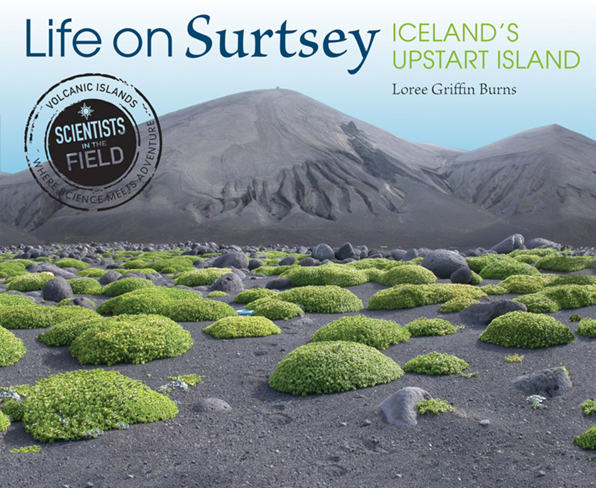 Today is the fifty-fourth anniversary of the eruption of the undersea volcano that birthed the island of Surtsey. It's also the day my book about this special place, and the scientists who have been studying it all this time, is officially available to the public. I'm pretty excited to share this book with all of you, and so have compiled a few links to help you learn about it and, if you're inspired to read it, get yourself a copy.
You can read about my journey to the island on the Nerdy Book Club blog; just click here.
You can read more about back story in this School Library Journal interview with Daryl Grabarek; just click here.
You can read a starred review of the book, from Kirkus Reviews, by clicking here.
And if you read Icelandic, you can read a nice announcement of the book's release from my friends at the Icelandic Institute of Natural History; just click here.
You can buy yourself a copy through your favorite independent bookseller by clicking here.
You can also buy a signed copy through my website; click here for my bookstore.
If you live in central Massachusetts and are free on Thursday, November 30 at 6pm, you can join me in person for the official book launch party. Copies of LIFE ON SURTSEY and all my other titles will be available for sale and siging, with all proceeds going to my favorite hometown gathering place, the Beaman Memorial Library. Click here for more information.
Finally, if you are a teacher and you'll be at the National Council of Teachers of English conference later this week, you can get yourself a signed copy at the Houghton Mifflin Harcourt booth on Friday; click here for more information.
That's a lot of links. But publication days only come once every few years for me, so I'M EXCITED! Happy reading, friends.